EASY CPR CLASSES, FOR NOT-SO-EASY DAYS
Simple, easy, and hassle-free CPR classes for teachers, childcare workers, parents, healthcare professionals, and more! Get the certification you need for CPR/AED, First-Aid, BLS, ACLS, or PALS with options taught by a local firefighter. Quick BLS, ACLS, and PALS renewals too!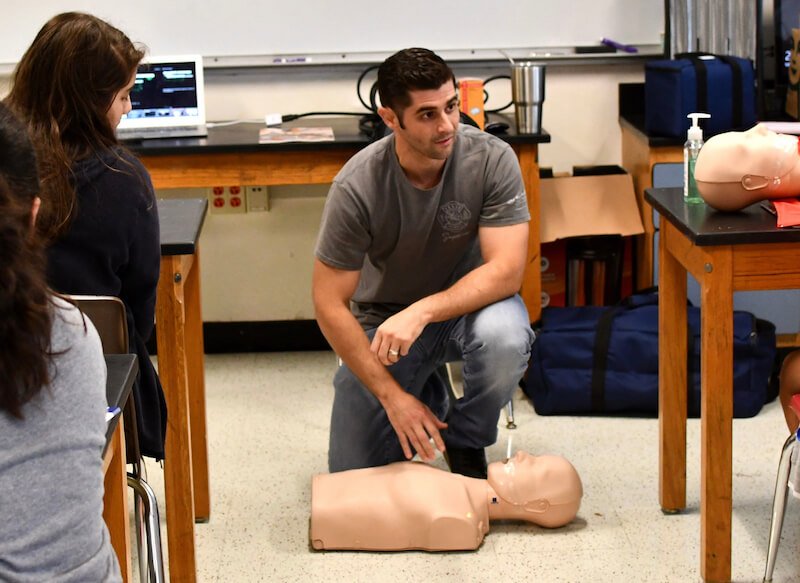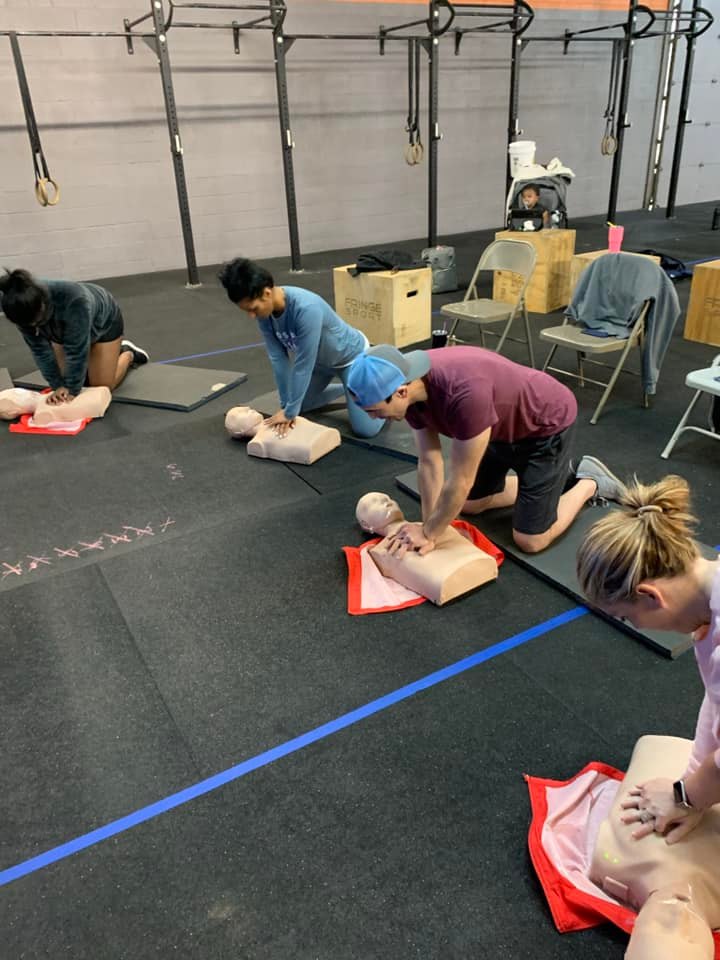 Get the Certification You Need!
Whether you're a healthcare provider needing a specific CPR certification or someone who just wants to learn basic CPR and First-Aid skills, we guarantee you will not be disappointed with our quick, hands-on, and to the point classes. All classes are taught by a local firefighter and paramedic with multiple years of experience using these skills. We make our classes relevant to YOUR life using real world scenarios.
Learn skills that can save someone's life and apply them under pressure
We use real world scenarios to make the class relevant to YOUR life
Hassle-free experience. You tell us what you need and we'll take care of the rest
We work around your schedule and location. If you don't see what you're looking for, contact us and we'll make it happen
If you do not have time for a full in-person class, we offer skills checks too!
Certification for Everyone
This class is OSHA compliant and very hands-on and covers CPR and First-Aid for Adults, Children, and infants as well as AED use.
This BLS Provider Course is the CPR certification needed by most healthcare providers and those that plan on working in a medical setting. It covers adult, child, and infant CPR and AED use, as well as team dynamics.
ADVANCED CARDIAC LIFE SUPPORT
This ACLS Provider Course is the CPR certification for advanced level healthcare providers that practice in acute care settings, such as EMS, ERs, surgery centers, or ICUs.
PEDIATRIC CARDIAC LIFE SUPPORT
This PALS Provider Course is the Pediatric CPR certification for advanced level healthcare providers that practice in pediatric acute care settings, such as EMS, ERs, surgery centers, or ICUs.
What Our Clients Are Saying
I really enjoyed my class today. Instructor Francisco is knowledgeable, well, prepared, and helpful. He particularly made sure that each student could comprehend the class material. Furthermore, all of the class equipment was clean and ready for use. Overall, I highly recommend this place. Lastly, I am greatly looking forward to taking the class again in two years.
Very professional. Explains information in a way that is easy to understand. Provides realistic scenarios and has you actually run through them so you are more prepared.
This is the 2nd time I have used this group to get my CPR certification. Both times were very professional and very informative. The equipment is always well kept and sanitized and looks new. It is a good paced class and covers all the basics. Got plenty of practice with CPR and AED. Great class and lots of practice.
Ashley was awesome! The class was so fun, informative, and engaging. I left feeling like I can act quickly in the event of an emergency. Highly recommend.
My confidence-building lesson from Everyday Hero prepared me for handling an unexpected emergency whether for an adult, child, or infant. We learned about chest compressions, mouth—to—mouth, AEDs, and choking. Their models and equipment gave me s chance to practice and really learn the techniques. Well-done!
Book a class online now! Need a group class? Call, text, or email anytime and we'll come to your location with all supplies needed.